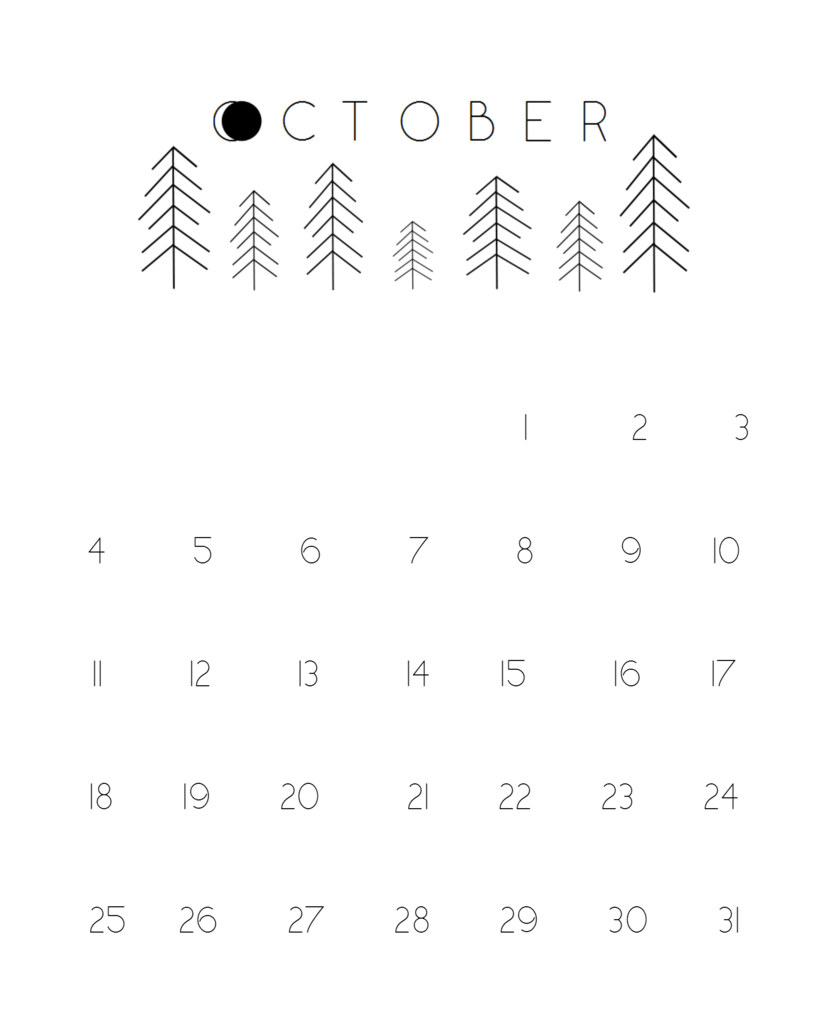 Happiest of Octobers to you! Autumn is all around and it is enchanting. The leaves are on fire and the sky is a certain soft kind of sad color. Ah, how wonderful it is to once again be in the midst of my favorite season of the year!
This year I am taking a digital arts class for school and I have so enjoyed learning new graphic design skills. I thought I would practice them a bit with this calendar design for October; I'm very happy with the minimalist outcome!
In more exciting news, the incredibly lovely
Boyer sisters
are hosting a
GIVEAWAY
for three cards from
my etsy shop
! Let me tell you, these girls are just the sweetest and the most talented 1940s style singers you will ever encounter.
Their music
is flawless and will whisk you away into a far off land! I adore them so very much. Go give them some love, and be sure to
enter the giveaway
before it closes in two days!
What is one of your favorite aspects of Autumn or something that you are looking forward to?
To download it, right click on the image and choose "Save image as". You can print it and hang it on your wall, or download it onto your phone for a wallpaper. Enjoy!
p.s. I put my time into drawing and designing this; please do not claim it as your own or post it online elsewhere without my direct permission. Thank you!