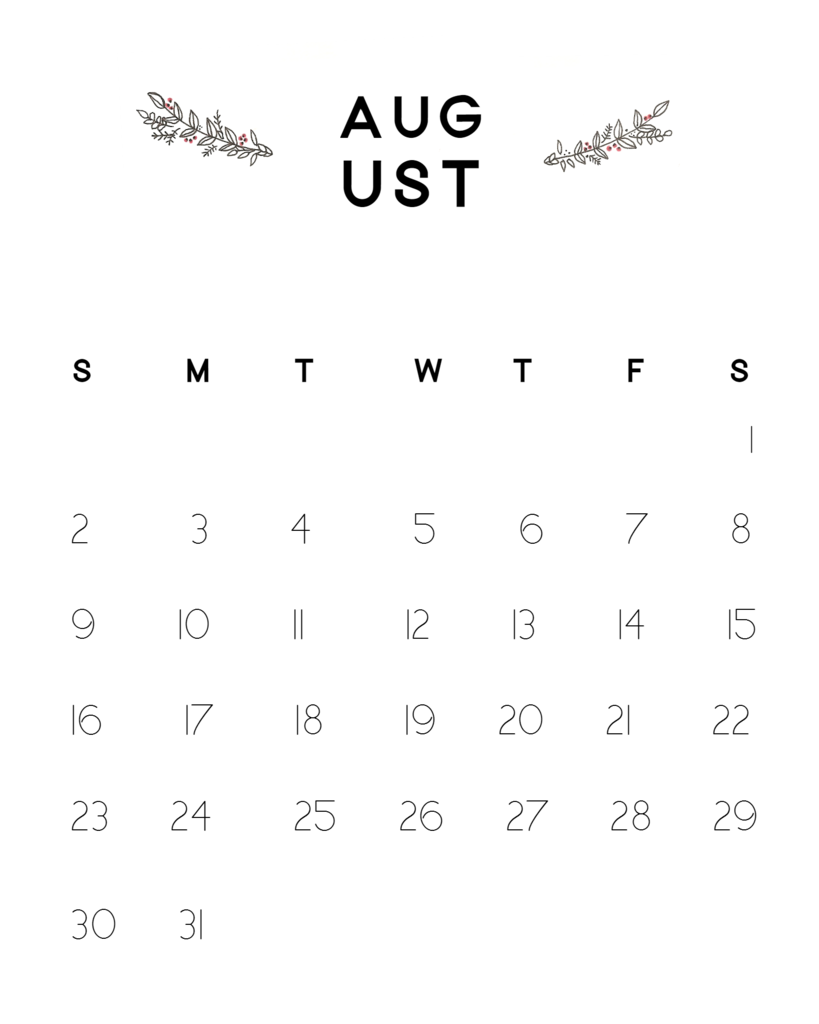 Wow, August has been quite a month so far! I apologize for once again not sharing the calendar sooner. I've been very busy with hiking, swimming, my birthday, my business, and loads of other things that tend to overflow my summer schedule.
With this calendar I decided to do the design inspired by Scandinavian and minimalist design; I am really happy with how it turned out. What has been your favorite printable calendar so far this year?
To download it, right click on the image and choose "Save image as". You can print it and hang it on your wall, or download it onto your phone for a wallpaper. Enjoy!
p.s. I put my time into drawing and designing this; please do not claim it as your own or post it online elsewhere without my direct permission. Thank you!